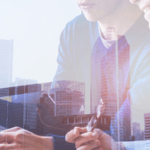 We are hiring! If you are an awesome individual looking to join a passionate team, we want you!
OM SPACE is an education and therapy platform that helps people to achieve success in all areas including personal empowerment, wealth and money, relationship and marriage, business and career, family relationship, health and wellness and interpersonal skills. We gather all the professionals and entrepreneurs in our platform and create happiness and success together!
For more company info, kindly visit our website at www.omspace2u.com
---
Hiring Job Position: Accounts Executive
Job Position Requirement
Candidates must possess at least Degree education level.
Language: (Main) Mandarin, (Sub) English.
Candidates must be competence in accounting or relevant field.
Proficient with computer skill such as Microsoft Office, accounting system.
At least 1 year of relevant experience is required.
Job Goal and Objective
Well organise and systemise in accounts management.
To maintain company database record in complete and up-to-date.
To increase company growth in revenue and profit.
Job Description
To perform full set of management account.
To provide and maintain general ledger in company accounting system.
To upkeep any documents or items that the finance department is responsible for, including invoices, payment vouchers, accounting statements and other reports.
Data entry on bookkeeping record and daily business transaction.
To maintain the database, ensuring that records are complete and up-to-date.
To verify and perform any customer issues on financial request, refund and transaction.
To respond appropriately to vendor, client, and internal requests.
To abide by all company procedures and accounting principles.
To perform bank reconciliation with all payment and bank statement.
To perform SST and Tax submission on time.
To alliance with the tax agent on yearly tax submission.
To keep and organise all finance documents with company filing system.
To achieve KPI and company goal with the team.
To assist in ad hoc task and other task that superior assign to.
---
Employee Benefit
Salary included EPF, SOCSO, EIS, PCB and HRDF contribution
KPI Performance Incentive
Annual Performance Bonus
Public Holiday Leave
Paid Sick Leave
Paid Annual Leave
Overtime allowance
Medical allowance
Staff Discount up to 30%
Employee insurance coverage
Flexible working day and hour (Shift rotation)
Career advancement and development (Up to C-Level)
Career and Professional training program sponsorship
Career training and programs
Work 5 days per week
Salary Package
Basic Salary + KPI Performance Incentive + Annual Performance Bonus + Promotion Opportunity
Basic Salary Range start from RM3000 to RM6000 (depends on candidates' professional skill, competency level, work experience and education level.)
---
To apply this job, kindly CLICK HERE to submit the Job Application.
CLICK HERE to know more job opportunity.